Julie Dorger
Julie Dorger is originally from Cincinnati, Ohio and has lived in Chicago since 2001. She attended Miami University and the University of Cincinnati. Julie grew up surrounded by the real estate industry. Her father was a home builder and her mother was a managing broker/agent in the business for over 25 years. Julie takes a very active role with the condo association in her building and the Old St. Patrick's Church community where she is a member. She enjoys travel, cooking, reading, and spending time with friends and family.
"Julie was fantastic! I was moving from Virginia and only had a few times that I was able to come into town. She had plotted out the entire day for our property viewings and I was able to find my place quickly."
- Lisa

Prior to getting into real estate, both Julie and Sara worked in the corporate meeting and incentive industry, offering onsite logistics for Fortune 500 companies. The experience gained during this period was invaluable. The exposure to the ins and outs of marketing and brand messages of high level companies, laid the groundwork for the execution of their own brand...the Dorger McCarthy group. Julie enjoys and focuses on the overall business side of the team.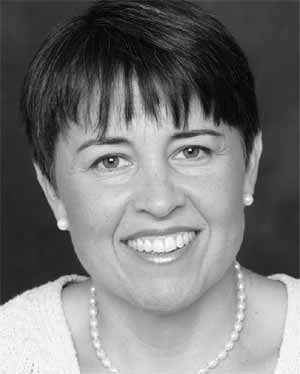 Julie Dorger
BROKER
1959 N. Halsted
Chicago, IL 60614
312.867.8136 direct
312.994.0396 fax
julie.dorger@cbexchange.com